Dog Products and Services
Bringing Joy and Harmony to Your Home.
Providing dog services in Melbourne and delivering products Australia wide
Classed as an essential service, we come to you for dog training throughout Melbourne and Geelong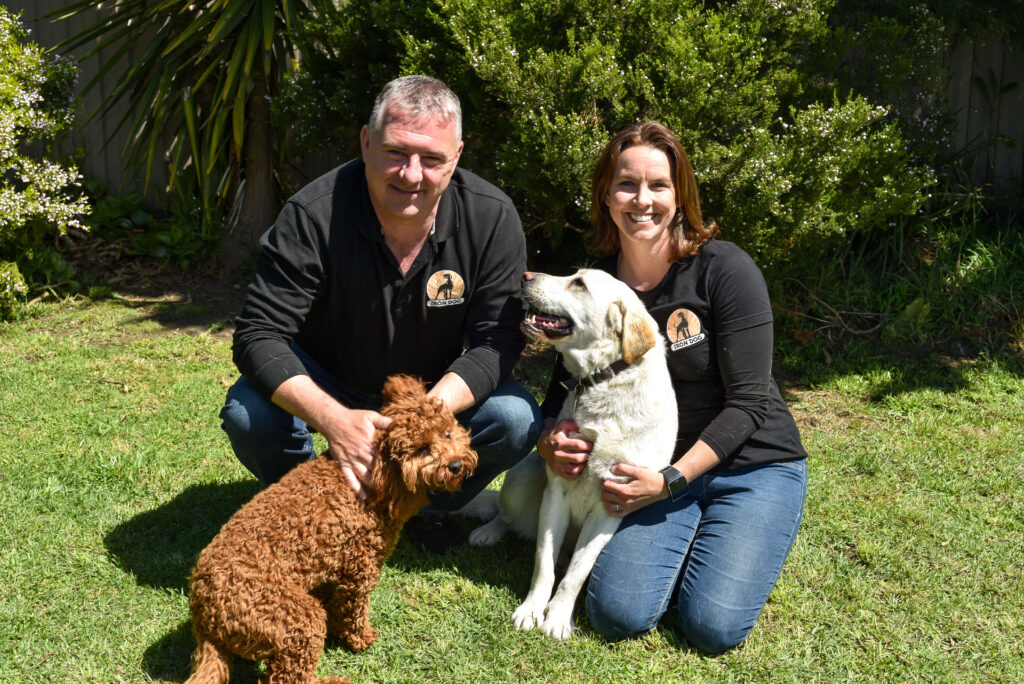 At Iron Dog we believe that every dog can lead a happy, healthy, and well-behaved life. We are passionate about helping you and your canine companion build a strong, loving, and mutually respectful bond. We are committed to providing you with the knowledge, skills, and support you need to ensure that your dog is a joy to be around, both at home and in public. We want to make life easier and more enjoyable for both dogs and their devoted owners.
We offer a range of services that help you manage your dog's needs with ease and convenience. From training and minding to playdates and massage and all things that promote well-being and happiness.
Jason and Lisa
Hear what our amazing clients have to say
Jason and Lisa are my absolute lifeline. They mind Hobbes whenever I'm at work and treat him so well that Hobbes doesn't want to come home! I rely on Jason and Lisa to look after Hobbes and am always reassured that they have his best interests at heart. They care for him as if he were their own, and take him on all sorts of adventures. Hobbes is a lucky boy to have them in his life.